RICK SANCHEZ
Jul 27
Yes, it's true. I will be calling FIU football games.
Well, it seems the news has already hit twitter and the Miami Herald's website.
I am happy to confirm that I will be doing color for FIU football games for the 2011-2012 season.  
I'm extremely excited to be volunteering my time to Florida International.  I'm not getting paid to do this—I just wanted to give something back to the school because FIU has a very special place in my heart: two of my sons now attend FIU and I believe in FIU football.  
When Pete Garcia, FIU's athletic director, asked me if I'd consider calling the games, I immediately said yes.  I already attend most of the games, and so it was an easy decision.
I think this will be a lot of fun, and it will give me a chance to visit my sons and my parents more often. 
Go FIU!
Jul 13
A very personal message to my friends
This isn't like the other tweets/Facebook/tumblr posts I've written. It isn't about the state of the American media—I've told you about that already.    
It isn't about money grubbing politicians, Republican and Democrat alike, who make up our incompetent political system. Nor is it about the greedy bastards on Wall Street who are their puppeteers.  Discussed all that in my book. 
This also isn't about the wars we fight that do nothing for us except maim or kill our sons and daughters and diminish our national treasure, but make a few members of the military industrial complex very rich.  No, this isn't about any of that because frankly, I write, tweet and talk about those things a lot. 
This is just a sincere, heartfelt thank you to the thousands of you who have stood by me and supported me these many months—those of you who email, tweet or DM me, who stop me at airports, in cabs, in restaurants and on the streets of cities from Tacoma to Tucson and beyond.  Thank you for your support and friendship.  It means so much to me.
Lastly, I wanted to share something with all of you.  A while back, I made a promise to my daughter Savannah that I would buy her a new puppy after finishing my book.  Well, I did both of those things.  
We didn't know what to name the puppy, so we decided as a family to leave it up to my friends on Facebook and Twitter, and you came up with the name.  Thank you for that too.
Cha-cha is her name, and here she is:  



Again, many thanks for everything and best regards from the entire Sanchez family.  
-Rick
Jun 29
Jon Stewart vs. Fox News
Yesterday, Bernie Goldberg—for whom I have much respect—wrote a FoxNews.com blog post titled, "Is Jon Stewart Racist?"  The piece discussed Jon's impression of Herman Cain, an African-American seeking the Republican nomination for president.  Bernie wrote that Jon, "…put on a 'black voice' and proceeded to mock Mr. Cain in a way that would never be tolerated if a conservative had done it." 
FOX News drove the point home on their airwaves, referring to Jon's bit as an "Amos n' Andy routine" and segments about Jon were entitled, "Comic Excuse," "Racial Comedy?" and "Racial Jokes?"
Putting Jon aside for just a moment, Bernie's point is that there's a double-standard and that liberals are less likely to get pegged as racists or bigots than are conservatives. "…[W]hy isn't Jon Stewart a bigot," Bernie writes, "when Limbaugh and Hannity and O'Reilly would be tagged as racists if they had done the same thing?"  When it comes to talking about bias, bigotry and political ideology, I agree with Bernie.  People on the left are no less likely to be prejudiced than people on the right.  I've experienced that first-hand.  Racism knows no politics.  Racism doesn't exist only on one end of the political spectrum. And I also agree with Bernie that the right gets called out more than people on the left.
But none of that has anything to do with Jon.  So let's talk about Jon.
I was on the receiving end of Jon's jokes for a long, long time.  I was thin-skinned enough to think that I was a target due to my ethnicity.  And I was wrong.  
Jon's not a racist or a bigot—not even close.  The insinuation that he is any of those things, hiding under the cover of comedy, is just plain wrong.  The assertion that Jon "gets away" with jokes because FOX classifies him as a liberal, and that a conservative would get eviscerated for saying the same things, doesn't hold water.  Unless we're ready to classify Sean Hannity, Bill O'Reilly and Rush Limbaugh as comedians rather than pundits, anchors or hosts on a news network, then any comparison to Jon is a false one.
Jon's goal every night is to inform and illuminate, and to be funny while doing so.  Whatever Jon's political leanings, he is an equal-opportunity comedian and satirist. Whether you're black, brown, green or purple, whether you're Hispanic, White, African-American, Arab or Chinese, whether you're liberal, conservative, libertarian or just plain apolitical, Jon just goes where the funny is (and sometimes it's the jugular).  Nobody gets a pass.  And that's exactly the way it should be.
As for the Herman Cain impression, well, I'd invite you to check out Jon's other impressions—Italian, German, Arab, French, Scottish, British and Russian voices as well as famous people and politicians from Bill Clinton and Al Gore to George W. Bush and Dick Cheney. 
I won't pretend to speak for Jon—he does that quite well on his own—but I would venture to say that Jon sees his role as holding up a mirror to our society, showing us the absurdity of our politics and discourse and that the emperor has no clothes.  That's what the Rally to Restore Sanity was about.  That's what The Daily Show is about.  And it's what I believe Jon is about.
So if you're a politician advocating a ridiculous position, a pundit pontificating from on high or an anchor who has the inevitable flubs that come from doing a live daily show while refusing to use a teleprompter like a robotic newsreader (ahem), brace yourself because Jon will get you the next day.  And you probably have it coming.
News Round-Up for 6/29
June 29—Here are links to some of the things I'm reading this morning:
US Politics
International
Finance/Economics
Technology
Entertainment
Jun 27
From ABC News | Casey Anthony Trial: Jurors Smell Trash From Trunk That Reeked of Death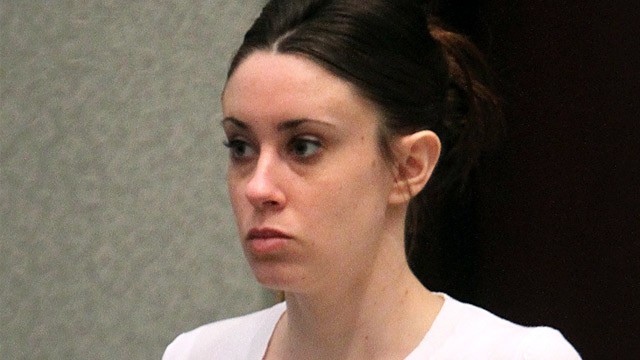 From ABC News:
Jurors in the Casey Anthony murder trial were handed pieces of trash today to sniff. The trash came from Casey Anthony's car, the car that prosecutors claim reeked of death from the decaying remains of her 2-year-old daughter Caylee. Defense lawyers argued the foul smell came from garbage left in the trunk.
Read the ICC Info Sheet on Qaddafi
The International Criminal Court today issued arrest warrants for Col. Moammar Qaddafi, his son Saif and Libya's intelligence chief for crimes against humanity.  They were charged with "murder" and "persecution." 
The charges will guarantee that Qaddafi and his son won't be able to enter into any power-sharing arrangement or other deal at the conclusion of hostilities between his forces and the opposition.
Read the ICC's Information Sheet on Qaddafi.
Rod Blagojevich guilty on 17 counts
From The Chicago Tribune:
A federal jury today convicted former Gov. Rod Blagojevich on 17 of 20 counts, finding he brazenly abused the powers of his office in a series of attempted shakedowns captured on undercover government recordings.

Blagojevich showed no reaction as the jury announced their decisions. Once the verdicts were read, he sat back in his chair with his lips pursed,  looked toward his wife Patti and whispered, "I love you."
Gaddafi's female soldiers – in pictures
In this government-organised tour Libyan women pose with and shoot assault rifles during a graduation ceremony - see the gallery here. Photograph: Mohamed Messara/EPA
Jun 26
World War II: The Invasion of Poland and the Winter War

In August of 1939, Nazi Germany and the Soviet Union signed a non-aggression treaty — one week later, Germany invaded Poland and World War II began. The first attack of the war took place on September 1, 1939, as German aircraft attacked the Polish town of Wielun, killing nearly 1,200. Five minutes later, the German battleship Schleswig-Holstein opened fire on a transit depot at Westerplatte in the Free City of Danzig. Within days, the United Kingdom and France declared war on Germany and began mobilizing their armies and preparing their civilians. On September 17, the Soviet Union invaded Poland from the east. Polish forces surrendered in early October after losing some 65,000 troops and many thousands of civilians. In November, Soviet forces invaded Finland and began a months-long battle dubbed the Winter War. By the beginning of 1940, Germany was finalizing plans for the invasions of Denmark and Norway. Collected here are images of these tumultuous first months and of Allied forces preparing for the arduous battles to come.

Above: View of an undamaged Polish city from the cockpit of a German medium bomber aircraft, likely a Heinkel He 111 P, in 1939. (Library of Congress)

The second installment from our 20-week series on World War II. See more incredible shots at In Focus or follow the entire retrospective here.
Brady Bunch Mom Florence Henderson: NY Mayor John Lindsay Gave Me Crabs During One-Night-Stand
From Reuters: "Florence Henderson, the actress who played perky mom Carol Brady in the beloved family sitcom, says she once got crabs after a one-night-stand with career politician John Lindsay, who was the mayor of New York City at the time…
Henderson went home later that night, and awoke to a grisly surprise the next day as she saw "little black things" crawling over her bed and body."
Henderson writes,
Guess I learned the hard way that crabs do not discriminate but cross over all socioeconomic strata.. He must have had quite the active life. What a way to put the kibosh on a relationship.
Wisconsin Supreme Court Justice Ann Walsh Bradley says Justice David Prosser choked her | JS Online -
Wisconsin Supreme Court Justice Ann Walsh Bradley issued a statement late Saturday saying that fellow Justice David Prosser choked her and disputing claims that she attacked him first.

"The facts are that I was demanding that he get out of my office and he put his hands around my neck in anger in a chokehold," she said. "Those are the facts and you can try to spin those facts and try to make it sound like I ran up to him and threw my neck into his hands, but that's only spin." 

[read more]

Big news. Prosser says he won't say anything until an investigation happens. This story has come to blows.
(Source: pantslessprogressive, via shortformblog)
Jun 25
[video]
Would make a great TV show. Reblogged from washingtonpoststyle
"You might not know this, but one of my responsibilities as commander-in-chief is to keep an eye on robots. And I'm pleased to report that the robots you manufacture here seem peaceful. At least for now." — President Barack Obama • Speaking at Carnegie Mellon University's National Robotics Engineering Center yesterday. About robots. The president plans to launch an initiative that will invest $70 million on robotics, so if these robots rise up and kill their creators, it's his fault. Just sayin'. source (via • follow)
(Source: shortformblog)